Title
: Our Hearts Are Wrong : Part I
Author
:
mad_teagirl
Fandom
: Sherlock (BBC)
Character/Pairing
: Sherlock/Irene
Rating
: PG-13
Summary
:This is set roughly four years before the start of the series. I had been writing a Sherlock/Irene that took place during the current series time-line, but then I got completely sidetracked with their back story and so this happened. The title comes from the
Jessica Lea Mayfield song
of the same name
Beta(s)
: This is apparently the fic that is taking a village to raise, as it is currently being beta-ed by
sabrinaphynn
, read again for general flow by
martinius
, and then in a last minute crisis of "DEAR GOD THIS IS AWFUL" looked over one last time by my dearest
suchaprince
, I owe you ladies like whoa, and feel free to collect on that whenever you see fit.
Disclaimer
: Pretty much everything belongs to either ACD, Gatiss, Moffat, or the BBC with the exception of my casting choice for Miss Adler, and my choice to take her character in the direction of psychology and criminal profiling as opposed to opera singing.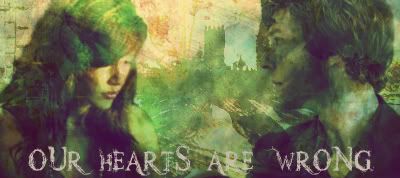 ( "Sherlock Holmes waltzed into her life three months into her internship with London's homicide division. It had been her first case she was allowed to shadow Inspector Lestrade, and he'd been hovering over the dead body by the time she had gotten to the crime scene; out of breath from running from the tube station and clutching her clipboard to her chest." )
Current Mood: accomplished
Current Music: "bullets" - tunng